Deck around pool.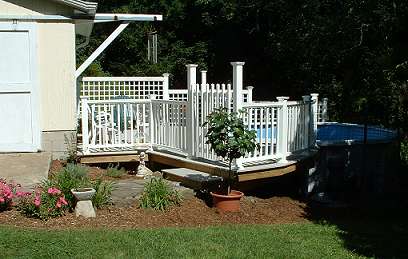 The 15' diameter, 4' deep pool is cut into a hillside. The decking and railing assembly
are all synthetic, very low maintainance.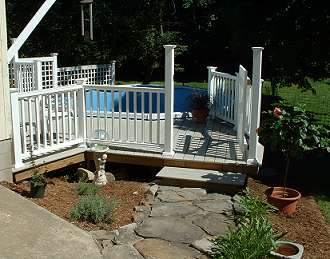 The single step to the deck gives an in-ground pool effect.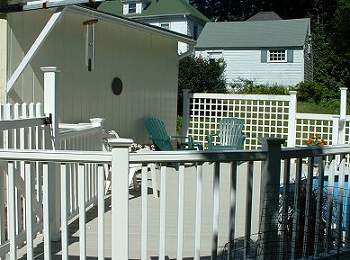 View across the deck. The back of the barn provides privacy by blocking
both the view and noise from the street.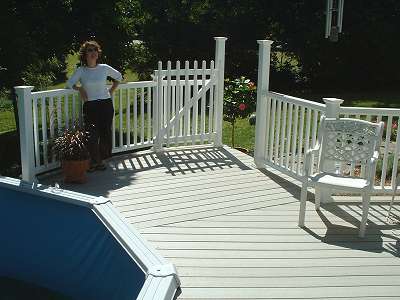 A little water in the pool would help.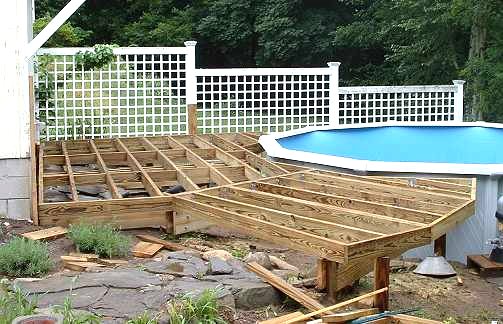 The underpinnings. A 2x6 frame rests on four 4x10 beams. This allowed for the necessary cantilever. This is the only wood in the deck.
Here's the side of the garden fence, showing the true height of the pool.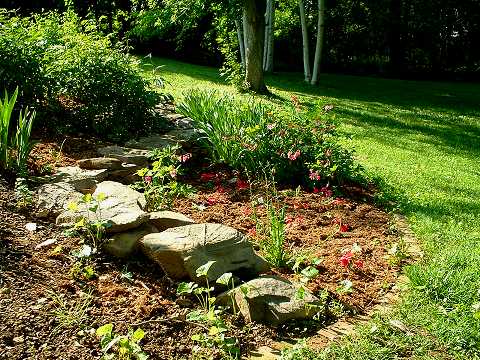 The new stone wall and mulch.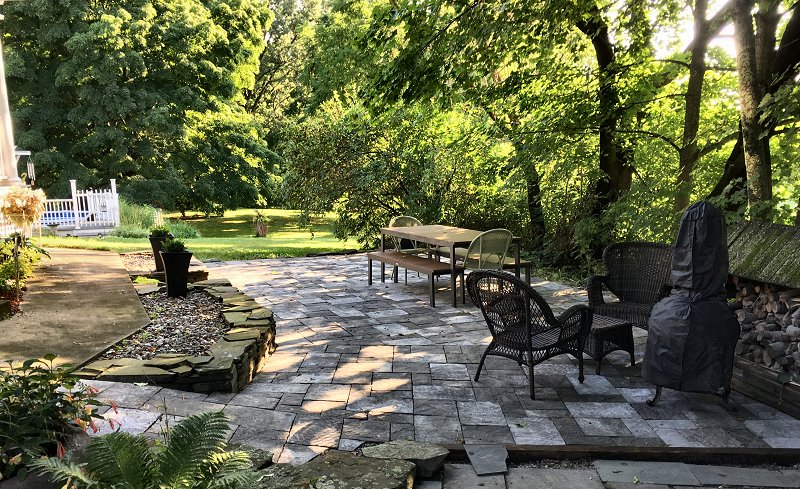 The new patio.
---